Support The Clarets by joining The Clarets Lottery, a fun way to support Chelmsford City FC.
How to get involved and be part of a winning team!
For as little as a pound a week, and with over hundreds of pounds worth of prizes each month, The Clarets Lottery is a great way of raising funds for you and the Football Club. If you pay by a yearly standing order, you get one month free! For more information, contact the Club office on 01245 290959. Details of the winners will appear on this website and on our Facebook and Twitter pages.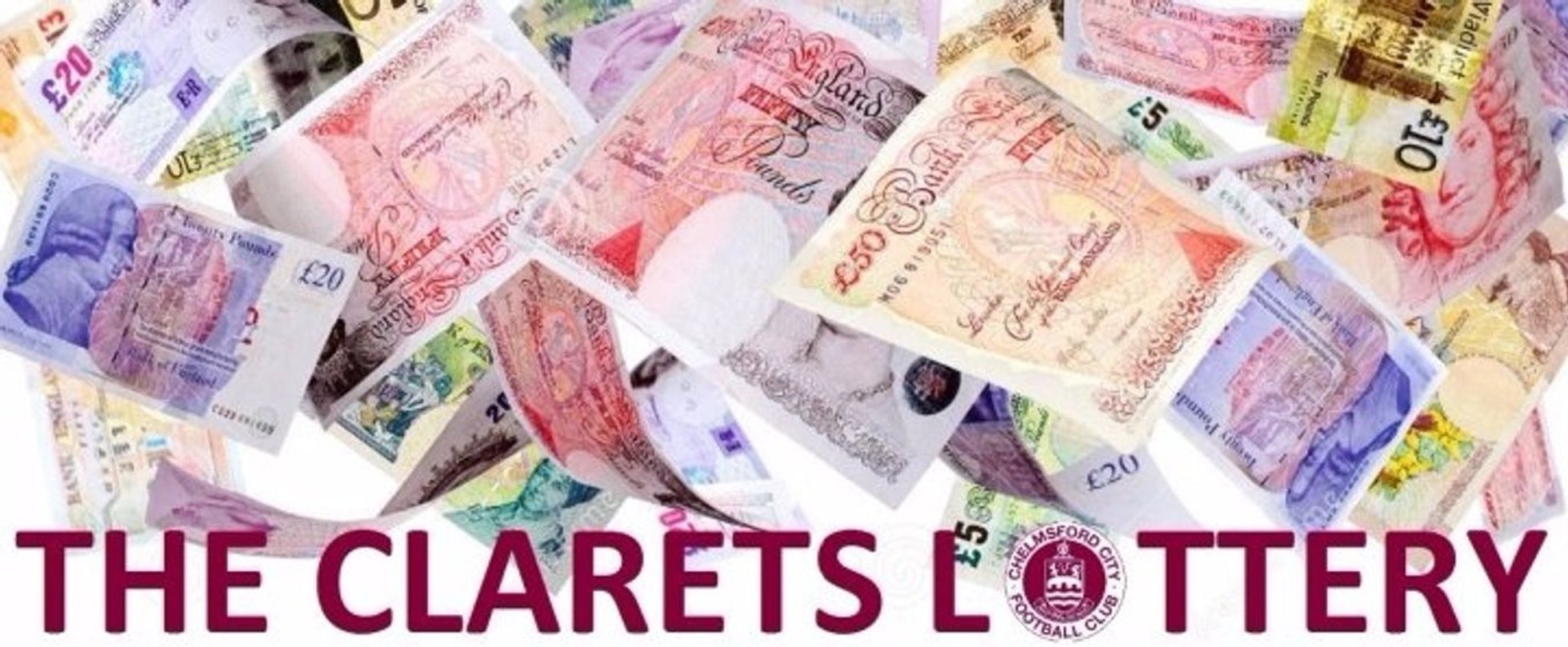 You gotta be in it to win it!
The Clarets Lottery Standing Order
The Clarets Lottery Registration Form
Drawn every 4 weeks.
The lottery is currently paying weekly prizes of £200, 2 sets of matchday tickets and a 2022/23 shirt.
We have plans to dramatically increase the prize fund, but need you to join!
You are helping the Football Club to the tune of around £10,000+ per year.
The more people who take part, means more money in the prize fund and more money for the Club to grow.
You can help by forwarding a link to this page to your family, friends and workmates. All it costs to enter is as little as £4 per number per calendar month.
Numbers are drawn randomly on a weekly basis and are posted here and on social media.
Winners are also contacted directly to arrange payout.
So what are you waiting for?
All you need to do to join is complete the form below and follow the instructions to set up a standing order with your bank.
Any queries regarding the lottery draw or to update your contact details please email Jackie enquiries@chelmsfordcityfc.com
As always, thank you for your continued support and good luck!