Boys of the 60's - 22nd October 2022
Fans had the opportunity to meet and listen to numerous players from the 60's who joined us as guests for the day. 
On Saturday, 22nd October, 2022, 13 "boys of the 60s" – former footballers who played for Chelmsford City in the 1960s, were invited to the ground for a very special afternoon.
The "boys" gathered in the claret lounge, for pre-match hospitality, to be greeted by fans and current management alike, and were treated to a full roast dinner before being taken down to the pitch, before the game started, to receive a welcome from the crowd.
After the match (a triumphant 2-1 win against Hemel Hempstead), the boys took part in a Q & A session in the downstairs bar. The distinguished panel of former players were asked questions from the audience on their time playing for Chelmsford in the 1960s, how the game differed back then, their subsequent careers, and who were their favourite teammates and opponents.
A wonderful afternoon of nostalgia was enjoyed by all. Huge thanks to these highly-respected Chelmsford City legends who came along to the ground last Saturday, and we hope to welcome them again in the future.  
A fantastic occasion as we were entertained by Tony Butcher, Mike Butcher,  Peter Collins, Jimmy Elvin, Lance Gooch, Terry Hayward, Bryan King, Brian Honeywood & John Thurgood. We were also joined by Jenne & David Coward-Talbot.
The day was such a success that we will be planning another reunion at the beginning of next season.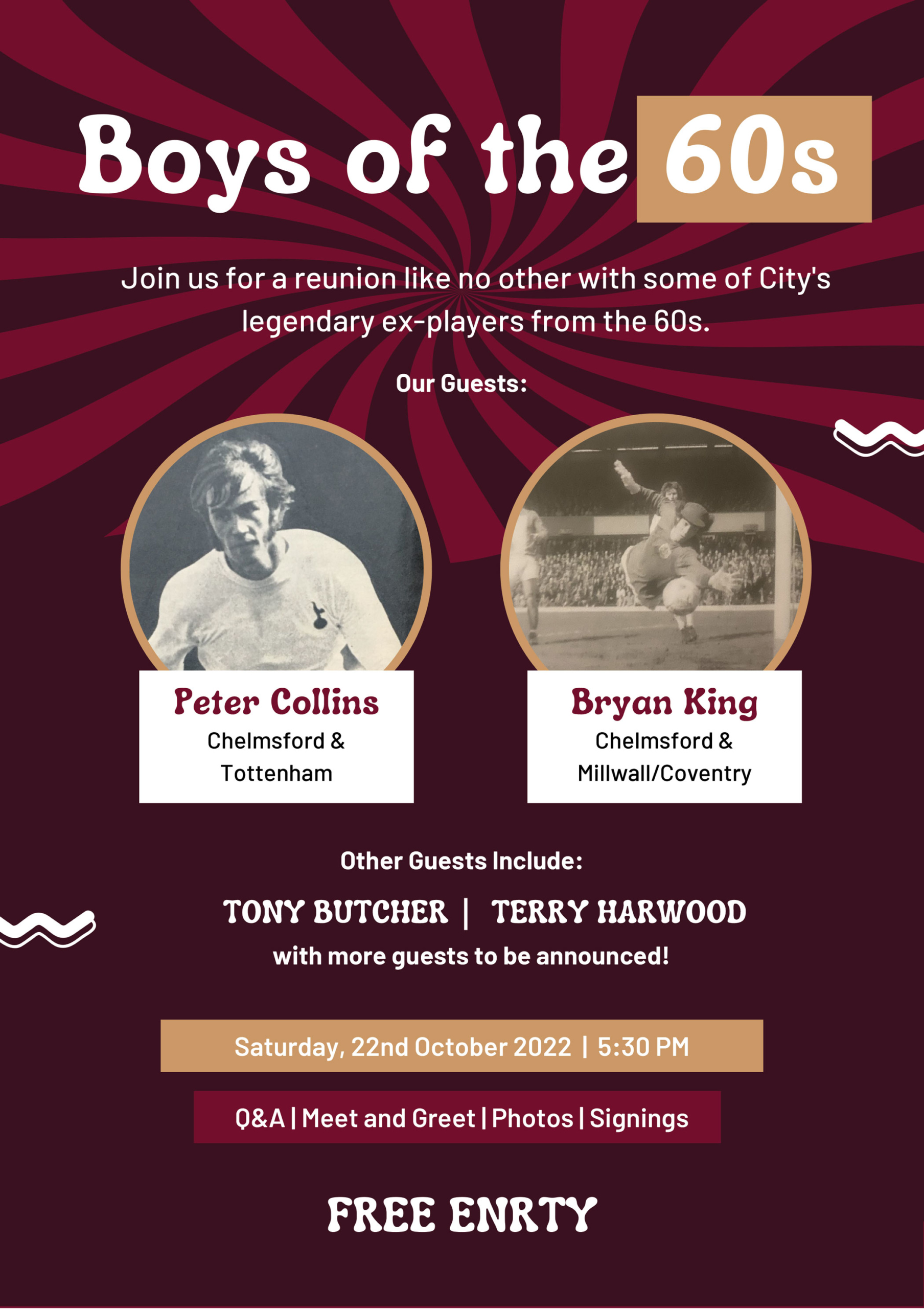 We have a limited supply of Bryan King's book The Lion King – which has a great reference to where his career began at Chelmsford City.