SLOUGH TOWN
STADIUM
Located West of London, Slough Town play at Arbour Park, with a capacity of 2,000. The Rebels have played at many grounds in their 133-year history with their current home being unveiled in August 2016.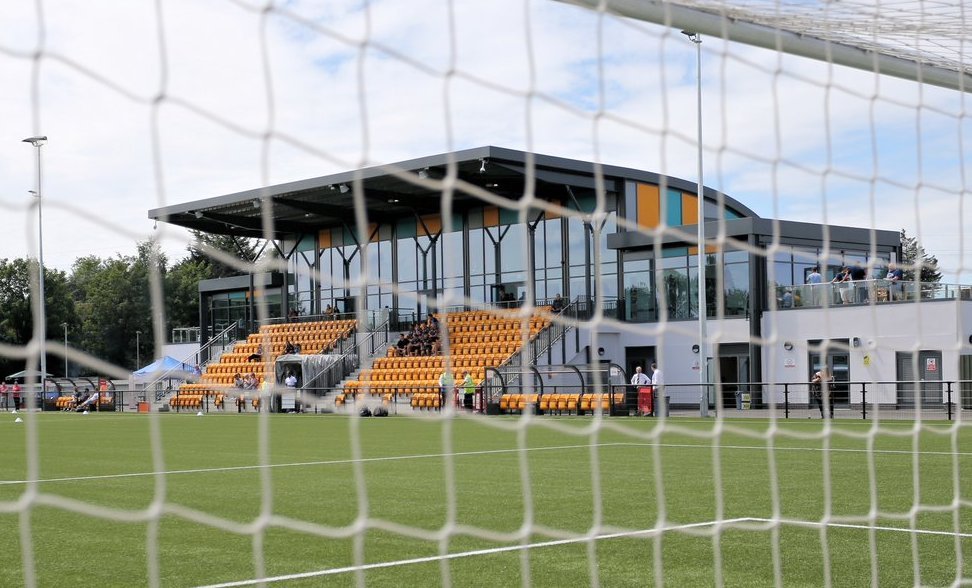 LAST SEASON'S MEETINGS
Slough Town 0-2 Chelmsford City (16th August 2022) – Early on in the season, the Clarets looked to build momentum as their form was impressive. Away in Slough, it was no different. Just 11 minutes into the game, it was Chelmsford's Canadian goal scorer who opened the scoring, as Jackson fired a beautiful strike into the bottom corner, from the edge of the box. An incredible 70 minutes followed as the Clarets dealt with attack after attack before, it was Devonte Aransibia who got through and rounded the Slough keeper, to wrap up the points.
Chelmsford City 2-0 Slough Town (13th February 2023) – After 2 postponements, the Clarets were finally able to host the Rebels. After a goalless second half, it was a quick double for the Clarets. Firstly, a great chance fell to Frankie Terry, as the defender made no mistake pouncing on a loose ball, giving Chelmsford the lead. Minutes later, the Kosovan, Arjanit Krasniqi, was on hand to make it 2-0 as he netted his first City goal. However, it was not all plain sailing as Reece Grant was involved in and off ball tangle, resulting in a straight red card. But the Clarets went on to take a valiant 2-0 victory.
A FEW CLUB LINKS
In the dugout, Slough have former Clarets midfielder Scott Davies. He made 30 league appearances for Chelmsford, netting 3 goals before departing for Slough. Now in the dugout, he has recently signed former Claret Jonny Giles. Joining from Oxford United, Jonny went on to score vital goals, including in playoff games. Memorably, he and Taylor Miles had quite the song sung about them, on a regular basis.
THE MANAGER
As mentioned, former Chelmsford player, Scott Davies, is in charge at Arbour Park. Taking the ropes in November 2022, Davies was able to steady the ship and keep Slough clear of the relegation zone and battle. He knows the club well, having played over 100 games for the Rebels, in 2 different spells.
2022-23 SEASON
On paper, it was not pretty but an 18th placed finish was good enough for the Rebels. Finishing just 3 points clear of the relegated Dulwich Hamlet, Slough came extremely close, but will hope for much less of the same in the upcoming season.